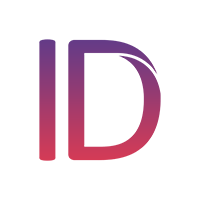 Privacy statement
By using certain parts of this site or by subscribing to the newsletter you give information that allows us to identify you as a person. This only happens for our services and provision of information and if you give your consent.
Your personal data will be processed in accordance with the provisions of the European General Regulation Data protection (AVG) (also known as General Data Protection Regulation or "GDPR").
This privacy policy applies to the services of IDcert.art. We are not responsible for the privacy policy of other sites and sources that are connected to our website, but we do refer to it so that you can find the necessary information.
By using this website you accept this privacy policy.
You always have the right to control your personal data:
to request and view,
to change (or have changed),
to have deleted.
This is possible for one or more listings in different databases.
You can also request to be removed from all databases. You will then be "forgotten" and in no way contacted again.
If you implement the changes or deletion yourself, this is effective immediately. When you submit an application to make changes, this will be done as quickly as possible and at least within 30 days.
How do you enforce your rights?
This can be done by clicking on a link at the bottom of the newsletter or by sending a simple request to info@idcert.art. You can also use the contact form.
Always state:
First and last name of the person you want to delete or change.
Email address of the person you want to delete or change.
What changes do you want to make or do you want the person to be deleted.
This is how we process your data
name
email address
What information is collected?
Only those personal data are collected that are required to provide a certain part of our service to comply or to send you information.
That could be:
name
email address
In forms, some information is required, this information is needed to provide you with the desired servicedeliver.
Other information may be useful, but is not absolutely necessary. You choose whether you enter information here.
No marketing profiles will be created based on data entered or cookies placed (see below) created.
Why are your personal data kept?
Your personal data is used for a specific purpose (and only for that purpose) with the following legal basis:
Contact form: to answer your question, give an answer (execute assignment).
Subscribe to newsletter: to send you an occasional newsletter with offers or information youcan interest you (consent of the person concerned) This newsletter will only be sent if there is something interesting for you.
Purchase form: to be able to process your purchase, deliver the desired products and your other productsbe able to show that you might be interested (carry out assignment and legitimate interest)
Request brochure: to send you the brochure (execute assignment)
An exception to this is only possible with your explicit permission.
How long is your data kept?
Personal data is stored for as long as necessary to provide you with the service that you activated or activated yourselffor which you gave permission. Your personal data will be up to 5 years after the last usetracked.
Only when you purchase a license, your data will also be stored after the license has expired and for more than 5 years as proof of the purchased license.
Transfer to third parties
Your personal data will not be passed on to third parties. We only use services thatprocess personal data if we have a processing agreement with it, if they are necessary for our useservices and information and if they can guarantee the secure storage ofpersonal data with a guarantee for your privacy.
Your personal data will only be passed on if this is necessary for the purpose for which you gave your consentthe personal data provided (send newsletter, purchase products, book service ...) or if thisis legally required and permitted (for example in the context of a judicial investigation).
This is how a third party is engaged for:
providing IT infrastructure (including booking software, sales software, etc.);
taking care of (and distributing) newsletters and invitations.
providing a secure payment environment
If you give your explicit permission, your personal information will be shared with third parties. You've got itthe right to withdraw this consent at any time, without prejudice to the legality ofthe processing for its withdrawal.
We do not provide personal information to parties based outside the EU, except Mailchimp andGoogle.
Minors
We have absolutely no intention of collecting data about website visitors who are minors,not even if they have permission from parents or guardian. However, we cannot check whether onevisitor is a minor. Therefore make sure that you are involved in the online activities of your minorchildren to prevent their data from being processed by us or our partners.
Data security
The computers and internet connections on which your personal data are stored and transported are like thisprotected against hacking, malware installation and other improper use. On the computersand the network can only be logged in with a username and password.
Anyone who can view or know your personal data on behalf of ID / photo agency is bound toconfidentiality of that information.
A backup is made of the personal data in order to be able to restore it in the event of physical or technicalincidents.
All employees of ID / photo agency are informed about the importance of protectingpersonal data and privacy.
If necessary, personal data is pseudonymised and encrypted. The systems are arrangedtested and evaluated.
Automatic storage of non-personal data
During a visit to this website, information about the use of the website is automatically saved.This is only non-personal and anonymous data. We analyze that information with Google Analytics (read the privacy policy of Google and GoogleAnalytics for more info) to improve our website, but no personal informationtracked or passed on to Google and other third parties.
Cookies
This website uses functional and analytical cookies. This is done anonymously.
Functional cookies make our website work better, analytical cookies tell us something about howwebsite is used. No personal data is collected or passed on. The cookies arenot used for marketing or advertising.
You can disable and enable cookies in your browser settings and also delete them. You can also delete them via this link: https://www.idphotoagency.com/site/deletecookie
Facebook, Twitter and other social media
On this site there are sharing buttons for social media networks. The code behind these buttons places - when used- a cookie on your computer. The privacy rules of the social networks apply here. We have noneinfluence and bear no responsibility for what these networks do with your personal data.
We also have no control over how other social media users handle your information after you've shared something that's on our website.
Changes
This Privacy Statement may change. We adjust the rules and conditions to ensure your privacy is as good as possibleto protect and handle your personal data in a transparent manner. So take it again regularlya look. The most recent change dates from 01/01/2021.
If it goes wrong
We handle your personal data as carefully as possible and keep it secure. Goes there anyway if something is wrong, we will inform you as soon as possible and will do everything to prevent the damagelimit.
The spreading of your personal data due to data theft or data breaches cannot give causefor damages claims against us.
Complaints
If you have complaints about our use of your personal data despite our precautions, please contact usthen info@idcert.art and we are looking for a solution.
You can find more information about complaints procedures on this website:https://overheid.vlaanderen.be/vlaamse-toezichtcommissie